Meet the
VICC Ambassadors
Learn why we have joined VICC Ambassadors and how you can help us achieve VICCtory Over Cancer.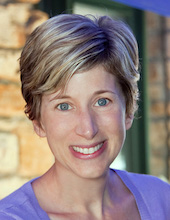 When a friend told me about VICC Ambassadors I immediately knew it was the right path for me.
It's easy to get wrapped up in our busy lives and the daily drama of forgotten backpacks, juggling work appointments with school schedules, mountains of laundry, growing pains, conference calls, and negotiating screen time… and that's OK, we've all been there. Sometimes I don't think I ever leave!
But while we are in the throws of organized chaos, a drama of another form is unfolding. Somewhere, maybe next door, there is a mother who just got diagnosed with pancreatic cancer whose first and only thought is of her children. There is a teenager with Ewing sarcoma who is missing a season of baseball because of his chemotherapy. There is a little brother missing school because his sister, who has leukemia, spiked a fever in the middle of the night and needed to go to the ER. There is a son missing work to take his father to get a biopsy. There is a dear friend who just found out her breast cancer has spread.
I became a VICC Ambassador quite simply because I can—I am able to fight for someone who isn't.
Join me in supporting our young investigators in their pursuit to discover new treatments and cures. Your gift will provide the resources to go one step further and follow that hunch, to dive deeper to find answers and make connections, to innovate and collaborate, to change the playing field and win the fight against cancer. No matter how small or large, your gift is truly needed and deeply appreciated.