Meet the
Research Advocates
Research advocates at Vanderbilt-Ingram Cancer Center support our research efforts in many ways and for many reasons. Our advocates are cancer survivors, caregivers, and community members who are committed to making a difference.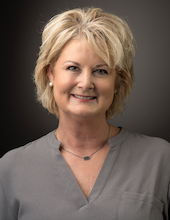 Number of years as a cancer survivor: one
How many years have you been a VICC research advocate?  3 months
Why did you become a VICC research advocate?
After my excellent care at VICC and recovery from cancer, I felt the obligation and responsibility to give back and help others with their cancer experience.  I am excited to be a research advocate and be able to speak on behalf of patients as researchers continue to find new treatments and cures for cancer.
List any ways you are involved in the community, if any. (Ex: non-profit boards, volunteer work, committees, etc.)
T J Martell Foundation Board member and former Treasurer
The New Beginnings Center Board member
Book Em'-Reading is Fundamental volunteer Reader
Graceworks
Second Harvest Food Bank Volunteer