Vanderbilt-Ingram
Cancer Center
Vanderbilt-Ingram Cancer Center is at the forefront of new discoveries that help us prevent, find, treat, manage and cure cancer. But we can't make these discoveries alone. Our patients, caregivers, community leaders, donors, volunteers, and educators contribute their insight, time, and passion to advancing the discoveries that lead us closer to a cure.
No matter how cancer has touched your life, you are a key partner in our efforts to save lives and improve the quality of life for those with cancer. 
Harnessing the power of
science for our patients
Our doctors and researchers are turning today's
scientific discoveries into tomorrow's treatments.
Learn more about our research programs and initiatives.
Proven
Track Record
A leader in research, innovation and treatment. We are one of 51 National Cancer Institute-designated Comprehensive Cancer Centers, dedicated to an integrated and patient-focused approach.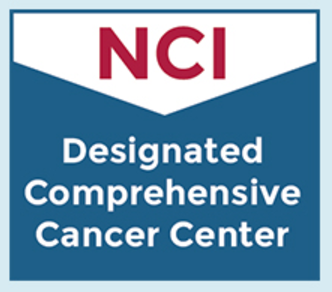 ---
Patients, Partners, Progress
Our patients and families are our most important partners in discovery – and the motivation behind our efforts to advance research and improve cancer care.    
Read their stories from Momentum magazine. 
Cancer Center

News

Latest news about our research, patient care programs, outreach and educational events.
Vanderbilt mourns the passing of Pierre Massion
Pierre Massion, MD, an internationally known expert on early detection and prevention strategies for lung cancer, died April 4.
Study revises understanding of cancer metabolism
Tumors consume glucose at high rates, but a team of Vanderbilt researchers has discovered that cancer cells themselves are not the culprit.
Personalized Structural Biology aids cancer treatment decisions
Cancer specialists at VUMC, in partnership with biochemists and structural biologists across the VU campus, are taking "personalized" cancer therapy to a new level.
New Clinician Spotlight: Robert Ramirez
Robert Ramirez, DO, a thoracic and neuroendocrine oncologist, has joined Vanderbilt-Ingram Cancer Center.
COVID-19 and Cancer Consortium study highlights racial disparities, increased mortality for patients facing dual diagnoses
The COVID-19 and Cancer Consortium (CCC19) published new findings in the Annals of Oncology showing heightened mortality and racial disparities for patients with cancer diagnosed with SARS-CoV-2 infection.
EGFR Resisters/LUNGevity fund lung cancer research
Christine Lovly, MD, PhD, associate professor of Medicine in the Division of Hematology and Oncology and Ingram Professor of Cancer Research, is one of two inaugural recipients of the EGFR Resisters/LUNGevity Lung Cancer Research Award.