Vanderbilt-Ingram
Cancer Center
Vanderbilt-Ingram Cancer Center is at the forefront of new discoveries that help us prevent, find, treat, manage and cure cancer. But we can't make these discoveries alone. Our patients, caregivers, community leaders, donors, volunteers, and educators contribute their insight, time, and passion to advancing the discoveries that lead us closer to a cure.
No matter how cancer has touched your life, you are a key partner in our efforts to save lives and improve the quality of life for those with cancer. 
Harnessing the power of
science for our patients
Our doctors and researchers are turning today's
scientific discoveries into tomorrow's treatments.
Learn more about our research programs and initiatives.
Proven
Track Record
A leader in research, innovation and treatment. We are one of 51 National Cancer Institute-designated Comprehensive Cancer Centers, dedicated to an integrated and patient-focused approach.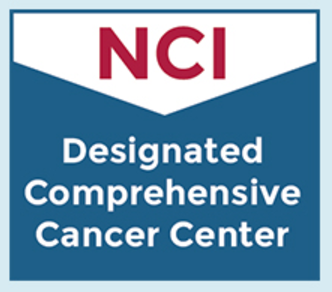 ---
Patients, Partners, Progress
Our patients and families are our most important partners in discovery – and the motivation behind our efforts to advance research and improve cancer care.    
Read their stories from Momentum magazine. 
Cancer Center

News

Latest news about our research, patient care programs, outreach and educational events.
Clinical score can guide PRRT therapy decisions for neuroendocrine tumors
Peptide receptor radionuclide therapy (PRRT) is a treatment for well-differentiated neuroendocrine tumors. A clinical score system developed by researchers at Vanderbilt-Ingram Cancer Center (VICC) has been validated that can guide PRRT treatment decisions.
Study of fully vaccinated patients with cancer who had breakthrough COVID-19 shows 13% mortality rate
The first study to evaluate the clinical characteristics and outcomes of fully vaccinated patients with cancer who had breakthrough COVID-19 infections indicates they remained at high risk for hospitalization and death.
AI used to identify patients at risk for lung cancer
The Vanderbilt Lung Institute is the first location in Tennessee to debut Optellum Virtual Lung Nodule Clinic comprehensive management software that, using artificial intelligence, can identify and track patients at risk for lung cancer — even if they have never been in for a cancer screening.
New Clinician Spotlight: Katherine Walsh
Katherine Walsh, MD, has joined Vanderbilt University Medical Center as associate professor of Medicine in the Division of Hematology and Oncology.
Koerkenmeier named VICC associate nursing officer
Clint Koerkenmeier, MHS, RN, is the new associate nursing officer at VICC with the responsibility for supervising the ambulatory oncology nursing enterprise.
V Foundation to support study of pediatric soft tissue sarcoma
The V Foundation for Cancer Research has awarded a $600,000 grant to Scott Hiebert, PhD, professor of Biochemistry and Medicine, to pursue a possible precision therapy for a type of sarcoma that predominantly affects children.