Vanderbilt-Ingram
Cancer Center
Vanderbilt-Ingram Cancer Center is at the forefront of new discoveries that help us prevent, find, treat, manage and cure cancer. But we can't make these discoveries alone. Our patients, caregivers, community leaders, donors, volunteers, and educators contribute their insight, time, and passion to advancing the discoveries that lead us closer to a cure.
No matter how cancer has touched your life, you are a key partner in our efforts to save lives and improve the quality of life for those with cancer. 
Harnessing the power of
science for our patients
Our doctors and researchers are turning today's
scientific discoveries into tomorrow's treatments.
Learn more about our research programs and initiatives.
Proven
Track Record
A leader in research, innovation and treatment. We are one of 51 National Cancer Institute-designated Comprehensive Cancer Centers, dedicated to an integrated and patient-focused approach.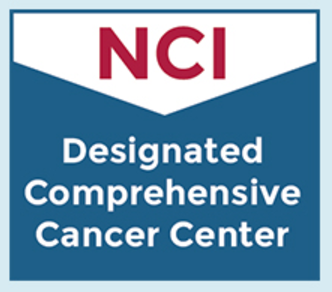 ---
Patients, Partners, Progress
Our patients and families are our most important partners in discovery – and the motivation behind our efforts to advance research and improve cancer care.    
Read their stories from Momentum magazine. 
Cancer Center

News

Latest news about our research, patient care programs, outreach and educational events.
Berlin named interim leader of Hematology and Oncology
Jordan Berlin, MD, has been appointed interim leader of the Division of Hematology and Oncology.
VUMC's Pietenpol, Shyr named AACR Fellows
The AACR has inducted Jennifer Pietenpol, PhD, and Yu Shyr, PhD, into the 2022 class of Fellows of the AACR Academy.
Ferrell lands Mark Foundation for Cancer Research award
The Mark Foundation for Cancer Research has selected four outstanding scientific research projects to receive funding for its 2022 Endeavor Awards.
Study finds World Trade Center responders at higher risk for blood cancer-associated mutations
Scientists VICC collaborated with researchers from New York to determine that 9/11 first responders to the World Trade Center have increased levels of mutations that escalate their risk for blood cancers or cardiovascular disease.
Park named director of Vanderbilt-Ingram Cancer Center
Ben Ho Park, MD, PhD, Cornelius Abernathy Craig Professor of Medicine, and deputy director of the Vanderbilt-Ingram Cancer Center, has been named the center's new director.
Pietenpol named chief scientific and strategy officer
Jennifer Pietenpol, PhD, is stepping down from her long-held role as the Cancer Center's director to focus on a combined leadership role for VUMC as chief scientific and strategy officer.