Meet the
Research Advocates
Research advocates at Vanderbilt-Ingram Cancer Center support our research efforts in many ways and for many reasons. Our advocates are cancer survivors, caregivers, and community members who are committed to making a difference.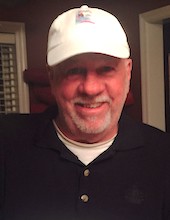 I am a recently retired Academic Dean, and before retiring, I spent over 35 years as an academic. In 2008 my life was turned upside down when I heard five words from my surgeon following a biopsy: "You have Invasive Ductal Carcinoma" or Stage IIB breast cancer.
Since retiring from academia in 2015, I have published a book on breast cancer entitled "How I Survived Breast Cancer: An Inspirational Journey of Hope and Fact," and have spent considerable time advocating for patient issues related to breast cancer treatment and research. I have worked regionally and nationally with men and women breast cancer survivors. Through public presentations, and media interviews that has been a result of my publicity of my published book, I have spoken on issues of breast cancer treatment and diagnosis, breast cancer awareness, and the importance – for both men and women – to have regularly screenings. In addition, using my book as a vehicle, I have done numerous presentations on male breast cancer highlighting the message that "men can get breast cancer too." 
Since retiring, my passion is to promote awareness of breast cancer issues in both men and women, and to advocate for breast cancer patient rights to have access to the latest treatments for early and late stage breast cancer. I have over the last several years gained considerable experience as a Susan G. Komen volunteer, ranging from lobbying efforts to patient/research advocacy, as a member of the Komen Advocacy Advisory Taskforce (KAAT), and as a grant reviewer. At the regional level, I have worked intensively with the local Komen affiliate, on grant preparation, committee work, and am very active on the local speaker's circuit. In recognition of my affiliate work, I was recognized as the 2016 Breast Cancer Survivor of the Year by the Central Tennessee Komen affiliate. Most importantly, as a breast cancer survivor, I have a deep rooted passion and connection with the Susan G. Komen mission of "someday living in a world without breast cancer" and will work relentlessly to play a major role in achieving this goal.
Over the last year I have spent considerable time and effort promoting the Susan G. Komen foundation to various advocacy organizations. For example, I am a Cancer Research Advocate with the National Cancer Institute, and an Affiliate Advocate Member for the American Association for Cancer Research (AACR). I am also one of the Komen representatives on the Tennessee Cancer Fairness Treatment Coalition, and a Research/Patient Advocate for the Vanderbilt Ingram Cancer Center.