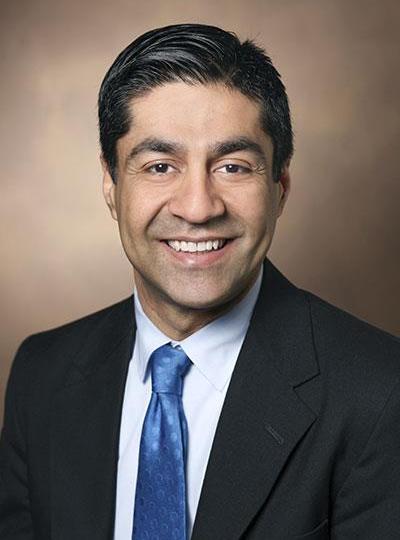 Kamran Idrees, M.D., M.S.C.I., M.M.H.C., FACS
Ingram Associate Professor of Cancer Research
Associate Professor of Surgery (Surgical Oncology)
Chief, Division of Surgical Oncology and Endocrine Surgery
Director of the Pancreas and GI Surgical Oncology
Director of the Peritoneal Surface Malignancy/HIPEC Program
Kamran Idrees, M.D., M.S.C.I., M.M.H.C., FACS
Ingram Associate Professor of Cancer Research
Associate Professor of Surgery (Surgical Oncology)
Chief, Division of Surgical Oncology and Endocrine Surgery
Director of the Pancreas and GI Surgical Oncology
Director of the Peritoneal Surface Malignancy/HIPEC Program
2220 Pierce Avenue
597 Preston Research Building
Nashville, TN 37232-6860
Profile
Dr. Kamran Idrees is an Associate Professor of Surgery and Director of the Peritoneal Surface Malignancy Program at Vanderbilt University. After completing his general surgery training at University of Alabama at Birmingham, he finished a clinical fellowship in Surgical Oncology at the University of Pittsburgh Medical Center, where he was trained in regional perfusion treatments including HIPEC and Isolated Hepatic Perfusion. He also carried out a research fellowship in colorectal cancer at Memorial Sloan-Kettering Cancer Center in addition to a Hepato-Pancreatico-Biliary Surgery fellowship at Washington University in St. Louis.

Dr. Kamran Idrees' primary interests are in GI, liver and pancreaticobiliary malignancies including, peritoneal surface malignancies, colorectal cancer, gastric cancer, pancreatic tumors, liver tumors (primary and metastatic), gallbladder cancer, cholangiocarcinoma, retroperitoneal sarcomas and gastro-intestinal stromal tumors (GIST). He has extensive experience utilizing minimally invasive techniques (laparascopic and robotic) to treat these malignancies. His research, including an NIH Clinical and Translational Science Award, focuses on colorectal, liver metastases and pancreatic cancer treatments. He is certified by the American Board of Surgery.

He was recruited to lead and expand the Peritoneal Surface Malignancy program/HIPEC program at Vanderbilt University. He has developed a comprehensive HIPEC program for the treatment of peritoneal surface malignancies with application of a multidisciplinary approach to the evaluation, diagnosis, staging, and treatment of these patients. This involves the coordination of care with medical oncologists, gynecology oncologists, radiologists, pathologists, and ancillary services to provide comprehensive and compassionate cancer care.
Education
M.S., Vanderbilt University, Nashville, Tennessee (2017)
M.S.C.I., Vanderbilt University, Nashville, Tennessee (2016)
M.B.B.S., Aga Khan University, Karachi, Pakistan (1999)
Residency
General Surgery Residency - University of Alabama at Birmingham, 2008
Fellowships
Surgical Oncology Research Fellowship - Memorial Sloan-Kettering Cancer Center, 2006
Surgical Oncology Fellowship - University of Pittsburgh Medical Center, 2011
Hepatobiliary and Pancreatic Surgery Fellowship - Washington University in St. Louis, 2012
Research Emphasis
Research Description
Publications